Dentist Serving Durham, NH
---
Godfrey Dentistry
ADDRESS
8 Clark Way
Somersworth, NH 03878
Directions
HOURS
Monday | 8am - 5pm
Tuesday | 8am - 5pm
Wednesday | 8am - 5pm
Thursday | 8am - 5pm
Friday | Closed
Saturday | Closed
Sunday | Closed

Request an Appointment
---
---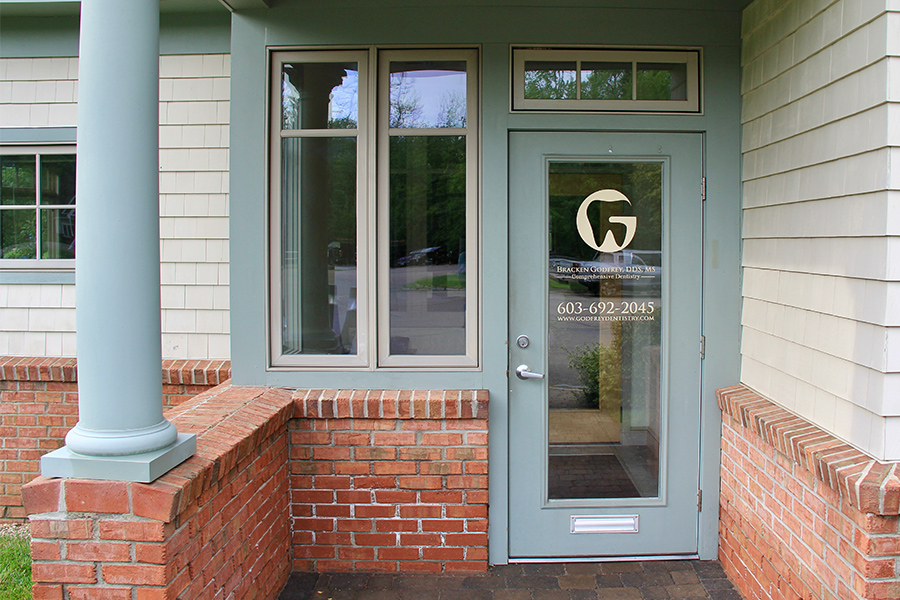 ---
Godfrey Dentistry provides top-quality dental services, including Invisalign, dental implants, teeth whitening, and veneers, to patients in Durham, NH. Our office is located in Somersworth, a short drive from Durham.
Contact us to schedule your appointment!
---
Frequently Asked Questions About Our Durham Area Dentist
---
---
What Patients Are Saying About Our Durham Area Dental Practice
---
"What a wonderful experience. The staff is very friendly and caring. I had been looking for a new dentist and Dr. Godfrey is amazing. He took the time to inform, educate and explain with such compassion and expertise. The hygienist and dental assistant were great. I have definitely found my new dental office."
---
"Dr Godfrey is a highly communicative, effective and efficient dentist. I so appreciate his meticulous attention to detail, warm nature and professionalism as well as education on short and long term expectations of my dental health. Highly recommended!"
---
"After going to some other place we were not happy with the service and we found Doctor Godfrey after seeing Doctor Ness. Doctor Godfrey is very nice, knowledgeable and understanding. I am never happy going to a dentist but after finding Doctor Godfrey I don't mind going to the dentist any more."
Directions from Durham, NH
---
Head northeast on Mill Rd toward Main St
Follow NH-108 N to Bellamy Rd in Dover
Mill Rd turns right and becomes Main St
Continue onto NH-108 N/Dover Rd
Continue to follow NH-108 N
Turn left onto Bellamy Rd
Take NH-16 N and NH-108 N to Clark Way in Somersworth
Turn right onto W Knox Marsh Rd
Use the right lane to merge onto NH-16 N via the ramp to Somersworth/Rochester
Take exit 9 toward NH-9/NH-108/Dover/Somersworth
Merge onto Indian Brook Rd
Use the left 2 lanes to turn left onto NH-108 N/New Rochester Rd
Continue to follow NH-108 N
Turn right onto Clark Way
Turn left
Bracken Godfrey, DDS, MS will be on the right
Contact us at 603-692-2045 to schedule your appointment!