Elaine, Registered Dental Hygienist
---
---
Elaine has been caring for her dental hygiene patients for over 26 years. She has been dedicated to enhancing her knowledge through continuing education and has a special interest in holistic medicine and how a person's lifestyle can lead to better oral and systemic health. "Tooth decay and gum disease are preventable."  Understanding that dentistry is stressful for some people, Elaine looks forward to creating a comfortable experience for her patients and helping them to achieve a healthy mouth and lifestyle. She is an avid gardener and enjoys sailing.
---
Jennifer, Registered Dental Hygienist
---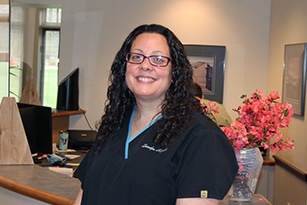 ---
Jenn graduated from Forsyth Dental Hygiene School in 2005. Her favorite aspect of her profession is educating her patients on proper oral hygiene and helping them to achieve optimum oral health. Being part of the team at Dr. Godfrey's "affords all of us the opportunity to learn from each other, knowledge that we then can pass along to our patients. The atmosphere that exists and is fostered in this office is one of working together to provide our patients with the best dentistry has to offer in a comfortable and non-judgmental environment."
---
Vanessa, Registered Dental Hygienist
---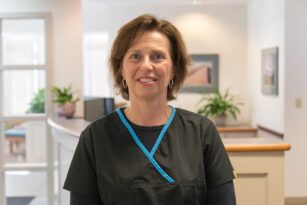 ---
A New Hampshire native, Vanessa received her dental hygiene degree in 1981 and became a member of our team in 2016.  Vanessa strives to help patients achieve their optimal dental health and has a special interest in the oral systemic connection. A longtime member of the American Dental Hygiene Association and the American Academy of Oral Systemic Health, she attends classes regularly to learn and share current information with patients.
Outside of work, Vanessa enjoys exploring the outdoors and new places with her husband and adult children.
---
Tracy, Office Administrator
---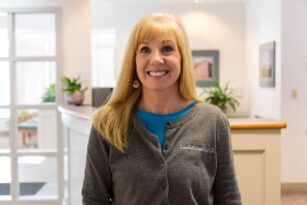 ---
Tracy has been in dentistry for over 20 years and has had the privilege of working in this office since 2010 as an office administrator. She welcomes each patient with a smile and is confident that our team will assist you in creating the smile and oral health you desire. It is her goal to help you navigate your dental visits with understanding and compassion. 
Tracy enjoys spending time with her family and friends, time at the lake and kayaking.
---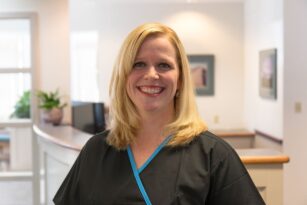 ---
Kelley earned her dental assisting certificate from NHTI in 1997. She has enjoyed learning and expanding her dental knowledge as she brings more than 24 years of dental experience to our team. Kelley joined the office in 2014 for the opportunity to further her knowledge in restorative and cosmetic dentistry. 
Kelley enjoys spending time with her family and outdoor activities.
---
Kerry, Office Administrator and Registered Dental Hygienist
---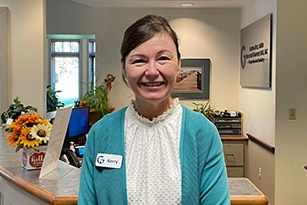 ---
While she is a new face to our office, Kerry is not new to dentistry. She graduated from the New Hampshire Technical Institute in 1987 and hasn't looked back since. She has over 30 years of dental experience in assistant, dental hygienist, and office administrator positions.
Outside of dentistry, Kerry loves to cook, walk her Dalmatian, and spend time with family and friends.
---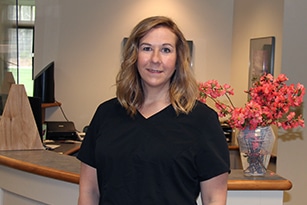 ---
Tricia began her career as a dental assistant in 2004 and completed an Expanded Functions Dental Assistant course in 2009. She spent her first 17 years working at military bases along the East Coast. Following the retirement of her military husband, they moved back to the state they call home. Tricia has worked hard to perfect her profession and began a new journey working with children in orthodontics. She is glad to bring these skills and experiences to the office and looks forward to continuing to grow professionally.
In her free time, Tricia enjoys side-by-siding with her family as they explore the thousands of miles of beautiful trails that New England has to offer.
---