Family Dentistry in Somersworth
---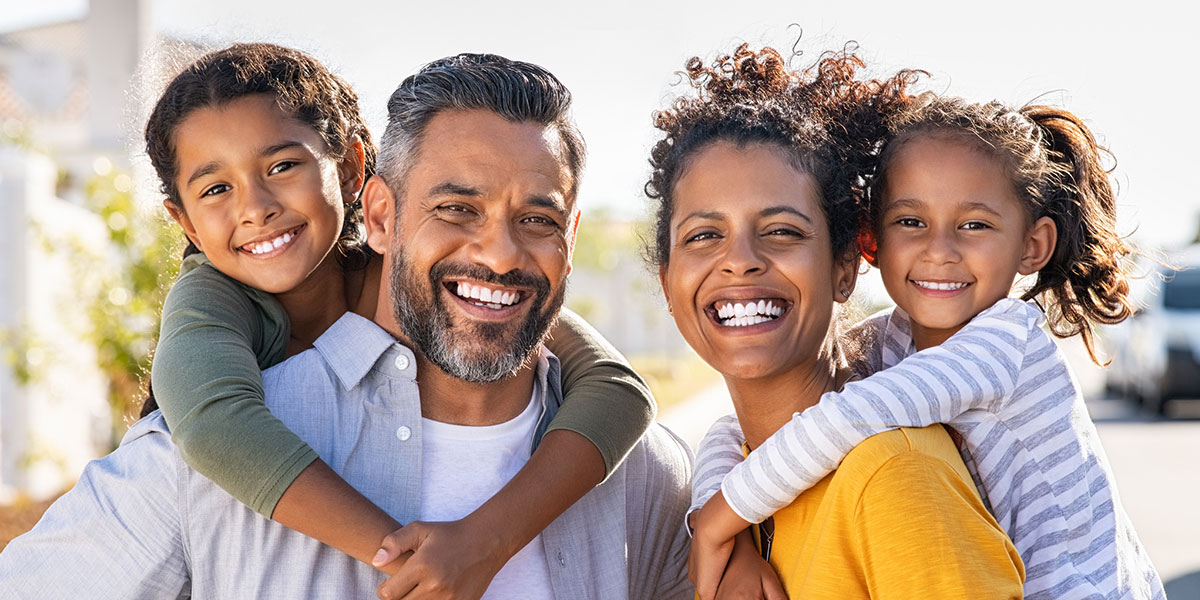 ---
Godfrey Dentistry provides family dentistry in Somersworth, NH. Call 603-692-2045 to learn more and schedule your appointment.
We offer comprehensive dental services for the whole family at Godfrey Dentistry. This means in most cases, you can get all of the dental care you need under one roof without needing referrals to other specialists.
---
---
General dentistry includes preventive care, digital radiographs, and other treatments that help ensure your long-term dental health. Regular dental care, paired with good home oral hygiene habits, means you'll have stronger teeth and healthier gums.
---
We treat patients of all ages at Godfrey Dentistry including children. In addition to our other dental services, we offer dental sealants, fluoride, and other treatments tailored to the unique needs of pediatric patients.
---
When a tooth is compromised by decay or dental trauma, we turn to restorative dentistry to restore its strength, function, and appearance. Restorative dentistry includes dental fillings, crowns, bridges, dental implants, and dentures.
---
Cosmetic dentistry describes any dental procedure that is performed primarily for aesthetic reasons, including teeth whitening, dental veneers, and bonding. Many restorative procedures also have cosmetic benefits when they are made with tooth-colored materials.
---
We offer tooth extractions, wisdom tooth removal, and a number of types of dental implant procedures at Godfrey Dentistry. Because we can place your dental implants and create the restoration that attaches to them, you won't have to worry about coordinating care with multiple providers.
---
Endodontic treatment involves removing the pulp inside of a tooth when it is irritated or infected. Also known as root canal therapy, this procedure helps save your natural tooth, preventing the need for extraction and replacement with a bridge or dental implant.
---
Frequently Asked Questions About Family Dentistry
---
How often should you visit a dentist?
---
Most people should go to the dentist every six months for a comprehensive oral evaluation and dental cleaning. If you have gum disease or other oral health issues, you may need to make more frequent appointments.
---
What happens if you haven't been to a dentist in years?
---
If it's been a while since your last dental visit, you can expect your dental cleaning to take a bit longer, but other than that, your appointment will be no different from any other patient. We're glad that you've decided to get back on track with your oral health—we're not here to judge you or question you.
---
Is oral surgery painful?
---
During any oral surgery procedure, local anesthetic is used to ensure your comfort. Once this wears off, you may feel some tenderness and sensitivity, depending on the procedure.
---
What is the most common endodontic procedure?
---
The most common endodontic procedure is root canal therapy.
---
When should a child first go to the dentist?
---
The American Academy of Pediatric Dentistry recommends that children first see a dentist within six months of the eruption of their first tooth or by the age of 12 months.