Dentist Serving Kittery, ME
---
Godfrey Dentistry
ADDRESS
8 Clark Way
Somersworth, NH 03878
Directions
HOURS
Monday | 8am - 5pm
Tuesday | 8am - 5pm
Wednesday | 8am - 5pm
Thursday | 8am - 5pm
Friday | Closed
Saturday | Closed
Sunday | Closed

Request an Appointment
---
---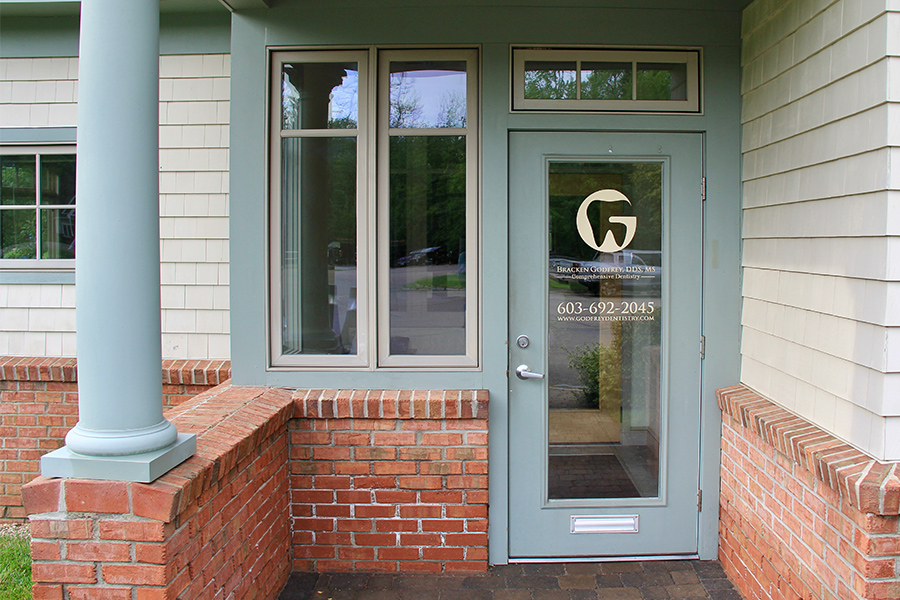 ---
Godfrey Dentistry provides top-quality dental services, including Invisalign, dental implants, teeth whitening, and veneers, to patients in Kittery, ME. Our office is located in Somersworth, NH, a short drive from Kittery.
Contact us to schedule your appointment!
---
Frequently Asked Questions About Our Kittery Area Dentist
---
---
What Patients Are Saying About Our Kittery, ME Area Dental Practice
---
"I went to see Dr. Godfrey today about a broken front tooth and I was amazed at the quality of care and attention to detail he exhibited. He took the time to talk to me and make sure I was comfortable before doing any work on my tooth. He did an amazing job matching my natural tooth color and shape, and my smile has never looked better. I would recommend Dr. Godfrey to anyone who is looking for gentle, professional, and high-quality dental care."
- L.B.
"Everyone associated with this dentistry is superb. They get to know you as a person and are eager to make sure your experience is positive and fulfilling. Dr. Godfrey has a wonderful personality and a very nice touch. He explains everything he is doing and makes sure you are comfortable. He is an artist And appointments are kept on time! I highly recommend Bracken Godfrey Dentistry!" - P.B.
"What a wonderful experience. The staff is very friendly and caring. I had been looking for a new dentist and Dr. Godfrey is amazing. He took the time to inform, educate and explain with such compassion and expertise. The hygienist and dental assistant were great. I have definitely found my new dental office." - C.E.
Directions from Kittery, ME
---
Take Walker St and US-1 BYP S to NH-16 N/US-4 W in Portsmouth
Head northwest on Whipple Rd toward Woodlawn Ave
Turn left to stay on Whipple Rd
Turn left onto Wentworth St
Wentworth St turns right and becomes Walker St
Continue onto Government St
Continue onto Bridge St
Turn left onto US-1 BYP S
At the traffic circle, take the 1st exit onto NH-16 N/US-4 W heading to Spaulding Turnpike/Concord/Rochester
Follow NH-16 N to Indian Brook Rd in Dover. Take exit 9 from NH-16 N
Keep left to stay on NH-16 N/US-4 W, follow signs for Spaulding Turnpike/Rochester/Concord
Continue onto NH-16 N
Take exit 9 toward NH-9/NH-108/Dover/Somersworth
Merge onto Indian Brook Rd
Use the left 2 lanes to turn left onto NH-108 N/New Rochester Rd
Continue to follow NH-108 N
Turn right onto Clark Way
Bracken Godfrey, DDS, MS will be on the right
Contact us at 603-692-2045 to schedule your appointment!