Dentist Serving Portsmouth, NH
---
Godfrey Dentistry
ADDRESS
8 Clark Way
Somersworth, NH 03878
Directions
HOURS
Monday | 8am - 5pm
Tuesday | 8am - 5pm
Wednesday | 8am - 5pm
Thursday | 8am - 5pm
Friday | Closed
Saturday | Closed
Sunday | Closed

Request an Appointment
---
---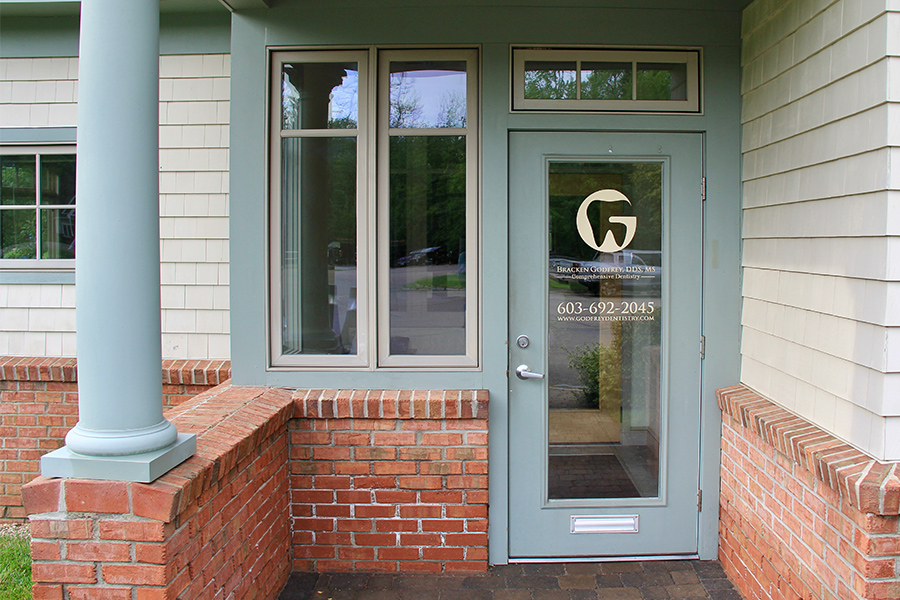 ---
Godfrey Dentistry provides top-quality dental services, including Invisalign, dental implants, teeth whitening, and veneers, to patients in Portsmouth, NH. Our office is located in Somersworth, a short drive from Portsmouth.
Contact us to schedule your appointment!
---
Frequently Asked Questions About Our Portsmouth, NH Area Dental Practice
---
---
What Patients Are Saying About Our Dental Practice Near Portsmouth
---
"I was recently diagnosed with cancer. Dr. Godfrey was very empathetic to my situation. He sat by my side and gave me great advice as to how to fight cavities and practice proper dental health while I undergo treatment. He really does care about his patients."
---
"What a wonderful experience. The staff is very friendly and caring. I had been looking for a new dentist and Dr. Godfrey is amazing. He took the time to inform, educate and explain with such compassion and expertise. The hygienist and dental assistant were great. I have definitely found my new dental office."
---
"Dr. Godfrey is warm and welcoming. He takes the time to listen to your concerns and comes up with realistic, affordable solutions. His staff is equally friendly and thorough with routine cleanings. I highly recommend Dr. Godfrey if you are looking for a new dentist."
Directions from Portsmouth, NH
---
Take Middle Street and US-1 BYP N to NH-16 N/US-4 W
Head southeast on Summer St toward Middle Street
Turn right onto Middle Street
Continue onto Lafayette Rd
Slight right onto Greenleaf Ave
Turn right onto US-1 BYP N
At the traffic circle, take the 2nd exit onto NH-16 N/US-4 W heading to Spaulding Turnpike/Concord/Rochester
Follow NH-16 N to Indian Brook Rd in Dover. Take exit 9 from NH-16 N
Keep left to stay on NH-16 N/US-4 W, follow signs for Spaulding Turnpike/Rochester/Concord
Continue onto NH-16 N
Take exit 9 toward NH-9/NH-108/Dover/Somersworth
Merge onto Indian Brook Rd
Use the left 2 lanes to turn left onto NH-108 N/New Rochester Rd
Continue to follow NH-108 N
Turn right onto Clark Way
Bracken Godfrey, DDS, MS will be on the right
Contact us at 603-692-2045 to schedule your appointment!