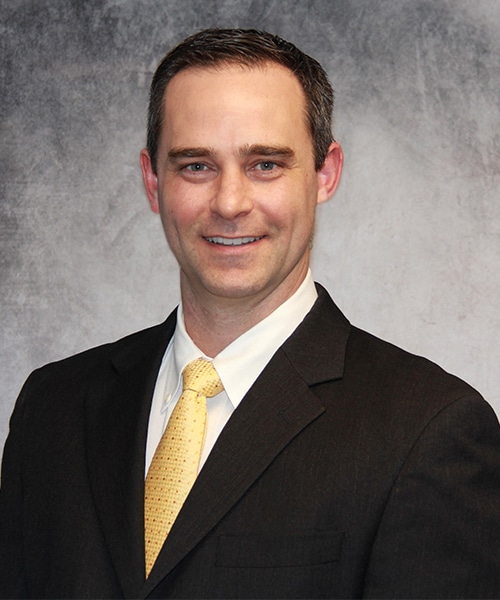 ---
Education & Experience
---
Dr. Bracken Godfrey earned his Doctor of Dental Surgery degree from the historic Baltimore College of Dental Surgery, known worldwide as the first dental college and birthplace of the "DDS" degree. Following dental school he completed a one-year residency in Advanced Education in General Dentistry and a two-year residency in Comprehensive Dentistry, earning a Masters of Science degree in Oral Biology. While serving in the United States Navy, he traveled all over the world practicing dentistry in Japan, Korea, Italy, Greece, Israel, Poland, Germany and aboard the USS Boxer (LHD-4).
Dr. Godfrey has continued to distinguish himself professionally by earning the Mastership Award with the Academy of General Dentistry, achieved by only 4% of US general dentists.
Dr. Godfrey achieved the unique distinction by becoming a Diplomate of the American Board of General Dentistry, an achievement accomplished by less than 1% of dentists, demonstrating his commitment to practice dentistry at the highest level and to constantly reevaluate his practice in light of the most recent scientific evidence.
Dr. Godfrey maintains professional memberships with the American Dental Association (ADA), the Academy of General Dentistry (AGD), and the American Board of General Dentistry (ABGD). He also participates in a monthly study club for dentists committed to improving dental care in the Seacoast community.
---
Dental Care & Compassion
---
While deployed overseas to Japan, Dr. Godfrey participated in Operation Tomodachi providing disaster relief in response to the 2011 Great East Japan 9.0 magnitude earthquake and resulting tsunami.
In 2014, Dr. Godfrey provided humanitarian dental care in the Middle East at a clinic established for children in need of dental treatment.
While stationed in Sicily from 2013-2016, Dr. Godfrey provided dental support to people of many nations who were assisting refugees in the Mediterranean region.
Dr. Godfrey was awarded the Navy Commendation Medal for his leadership responding to the COVID-19 pandemic while stationed at the Portsmouth New Hampshire Naval Shipyard.
---
Interests
---
Dr. Godfrey is a third generation dentist with eight family members who are also dentists (one grandfather, two uncles, three cousins, and two brothers). He loves dentistry and all it has to offer as the first specialty of medicine.
Dr. Godfrey is husband to Nancy Godfrey who teaches English and Social Studies at a New Hampshire high school.
Together, they are the parents of four daughters and one son. He is a strong supporter of the diverse interests of the members of his family and has a personal passion for European football. Together as a family they enjoy exploring the beaches, mountains, and lakes of New England. An Eagle Scout, he shares the cherished scouting values with the next generation by volunteering with local scout troops. He is a proud supporter of the veterans' organizations Home Base and the Wounded Warrior Project. He has lived outside the USA for nine years, traveled to 38 countries, and is conversational in the German language.

---