Dentist Serving Berwick, ME
---
Godfrey Dentistry
ADDRESS
8 Clark Way
Somersworth, NH 03878
Directions
HOURS
Monday | 8am - 5pm
Tuesday | 8am - 5pm
Wednesday | 8am - 5pm
Thursday | 8am - 5pm
Friday | Closed
Saturday | Closed
Sunday | Closed

Request an Appointment
---
---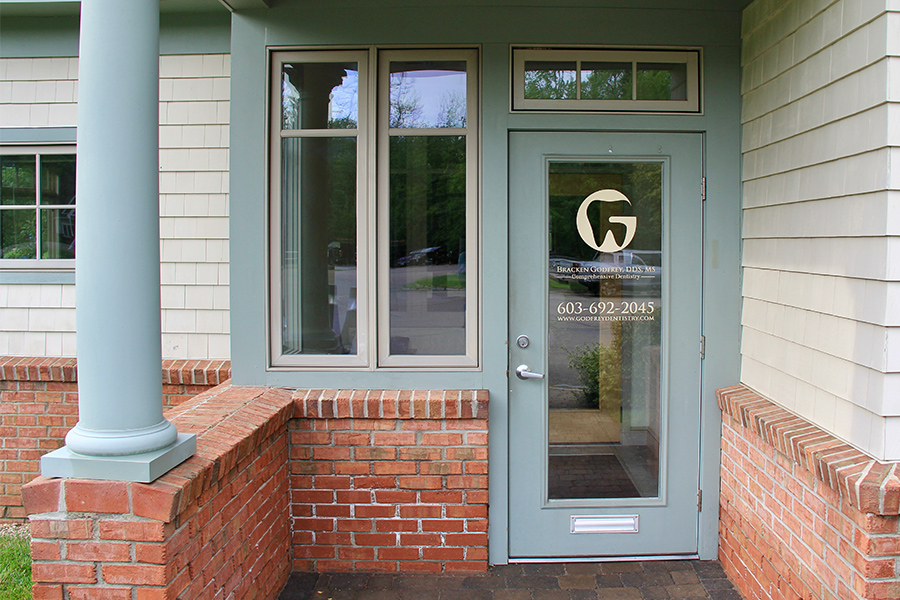 ---
Godfrey Dentistry provides top-quality dental services, including Invisalign, dental implants, teeth whitening, and veneers, to patients in Berwick, ME. Our office is located in Somersworth, NH, a short drive from Berwick.
Contact us to schedule your appointment!
---
---
Frequently Asked Questions About Our Berwick, NH Area Dentist
---
---
What Patients Are Saying About Our Berwick, NH Area Dental Practice
---
---
---
"Everyone associated with this dentistry is superb. They get to know you as a person and are eager to make sure your experience is positive and fulfilling. Dr. Godfrey has a wonderful personality and a very nice touch. He explains everything he is doing and makes sure you are comfortable. He is an artist And appointments are kept on time! I highly recommend Bracken Godfrey Dentistry!" - P.B.
"I would like to say that I have been coming to this practice for several years and each time is an exceptional experience. The staff here are wonderful and friendly. I had an appointment today for a regular cleaning and I met Dr Godfrey for the first time, who was professional and personable. I would also like to mention the dental assistants are very kind and informative. I have had no issues here and I would highly recommend this practice to anyone, they do a great job!" - E.H.
"From the moment you step In the door you are treated like a valued customer. By far the most professional office staff I have ever encountered at any medical practice! They take a very hands on approach and even offer an orientation to their practice. They really roll out the welcome mat. They have now treated my wife and 4 children and we could not be happier!" - M.C.
---
---
Directions from Berwick, ME
---
Head west on Wilson St toward Public Safety Wy
Take High St to Blackwater Rd in Somersworth
Turn left onto Sullivan St
Continue onto Eleanor's St
Turn left onto Rochester St
Turn right onto State Rte 9 W/Market St
Continue onto High St
Turn right onto Blackwater Rd
Turn right onto NH-108 N
Turn right onto Clark Way
Bracken Godfrey, DDS, MS will be on the right
Contact us at 603-692-2045 to schedule your appointment!